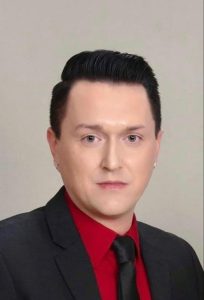 Early Afternoon's
Weekdays 1pm-3pm
Shane ("Brad Lee") Bullock has always been an invested member of the Shelby County community, currently residing with his wife in Simpsonville. He is no stranger to the WXLN radio broadcast station, as the only son of founder: Elmer ("Chris Lee") Bullock. Shane has always supported his father's vision of revitalizing local radio in Shelby County, and is tremendously proud of the organization's growth and success.
After a rewarding career in Property Management, Shane is now channeling his shared passion of music, supporting local business, and striving to improve community relations by joining his father, and fellow DJs, on the air. He looks forward to becoming an integral part of the station and helping expand the organization.
Tune in to hear "Brad Lee" on the POWER 93.3 WXLN and on wxlnradio.com!